Arguably one of the best places to view the Eiffel Tower is Place du Trocadero. It is a popular metro station on line 9 and is adorned by a semi circular museum/complex called Palais de Chaillot. A large open terrace is in front of the Palais and gives a marvelous view of the Eiffel Tower. Stairs from both sides take you down to ground level that has the Trocadero Gardens and fountains. This place is also famous for concerts and generally you see large crowds in the summers cooling off in the fountain. The Eiffel Tower is about 10 mins walk from here.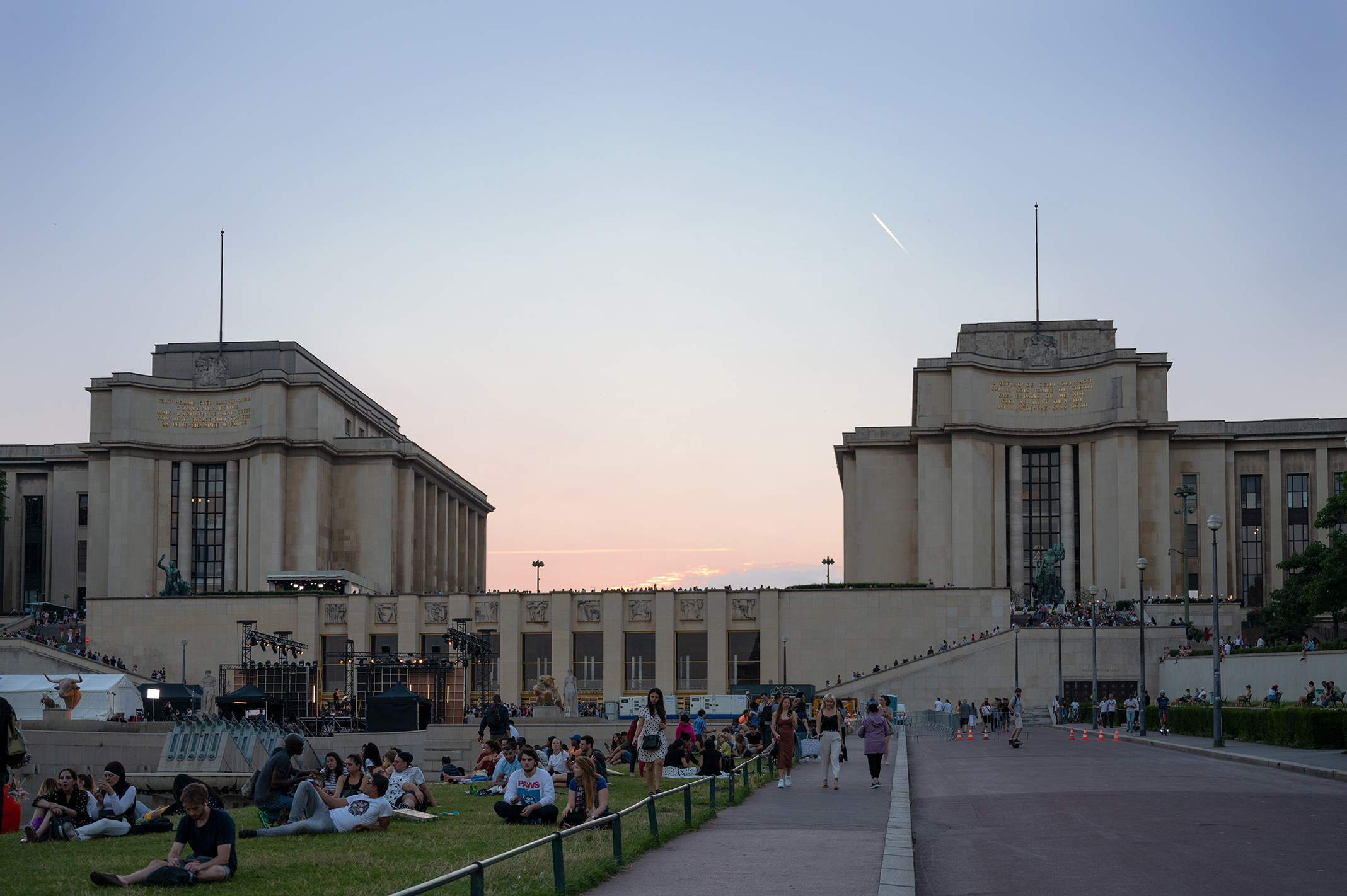 The Trocadero gardens and fountain provide a nice refuge to visitors during summers.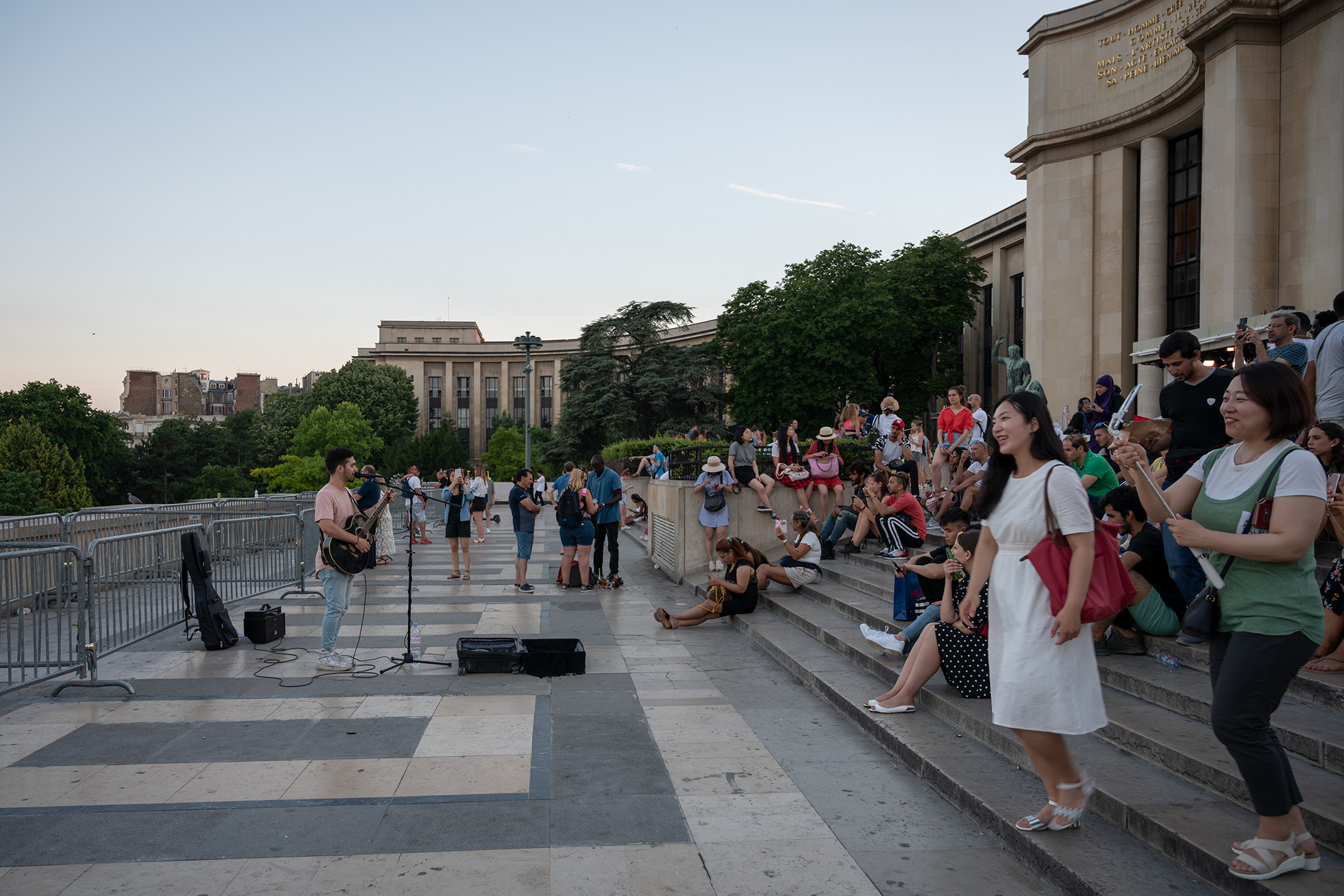 Arguably the best view of the Eiffel Tower and a must visit for first time tourists.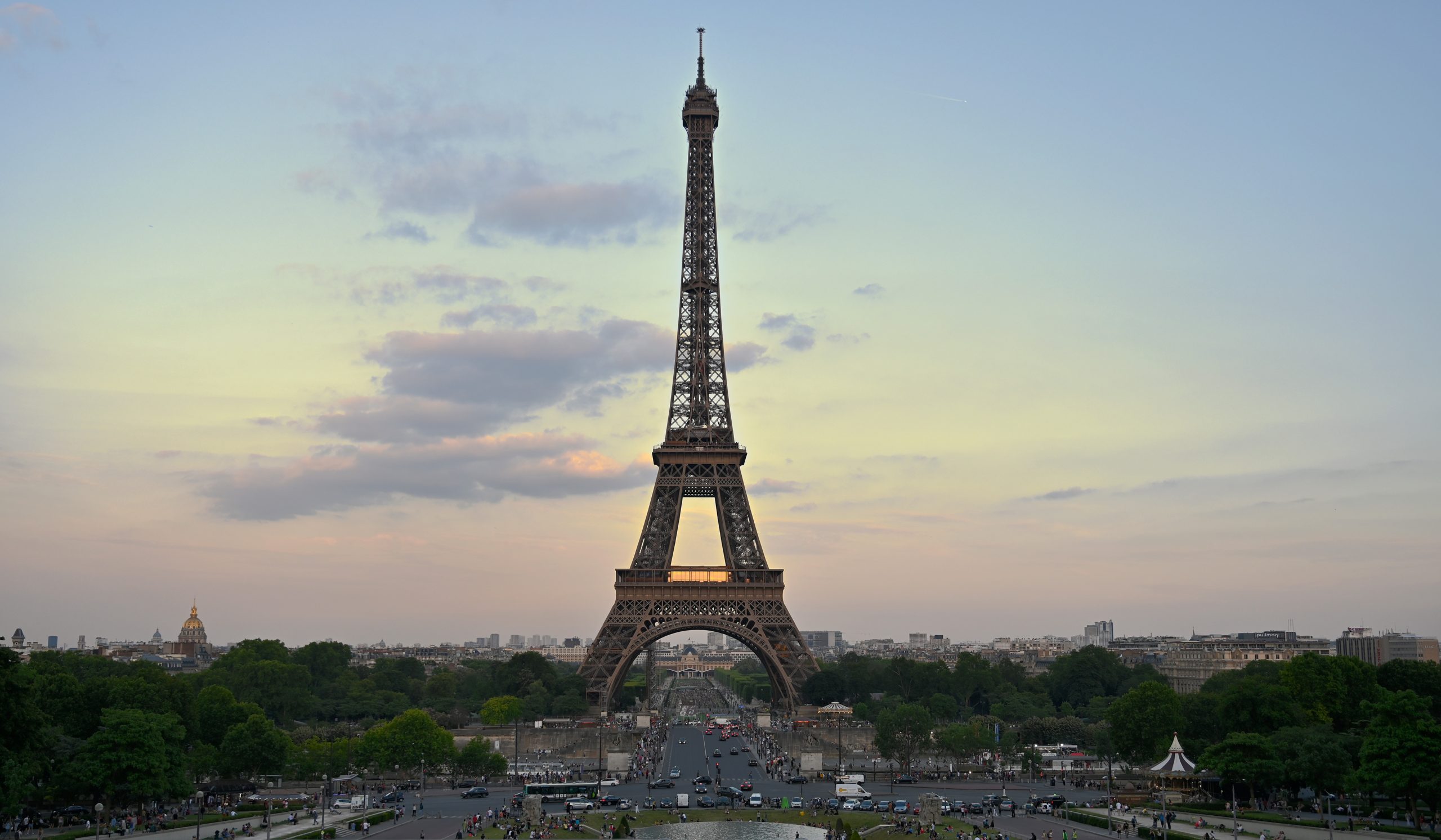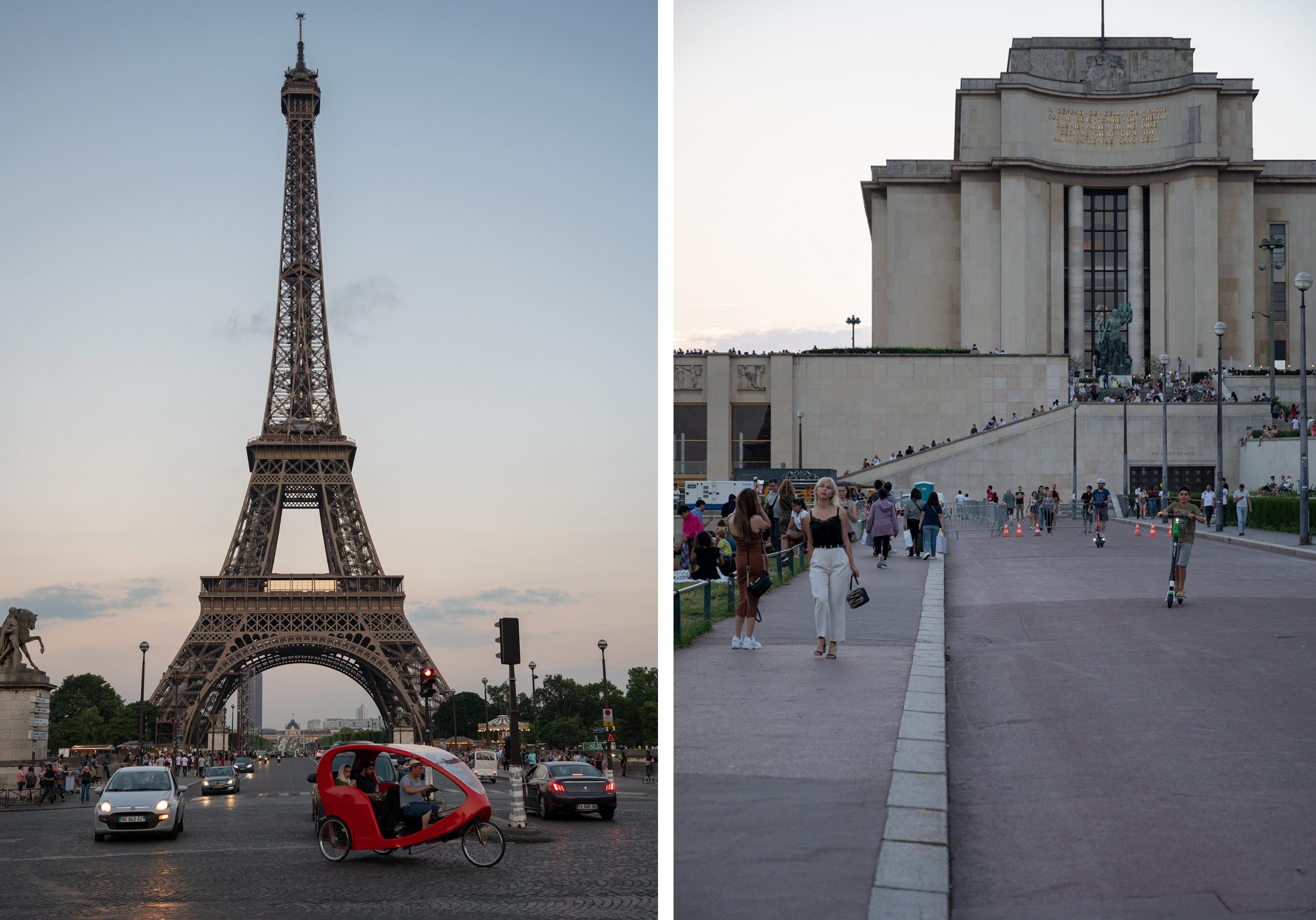 View from the ground level is quite amazing, as you can observe hundreds of tourists and locals going about this place.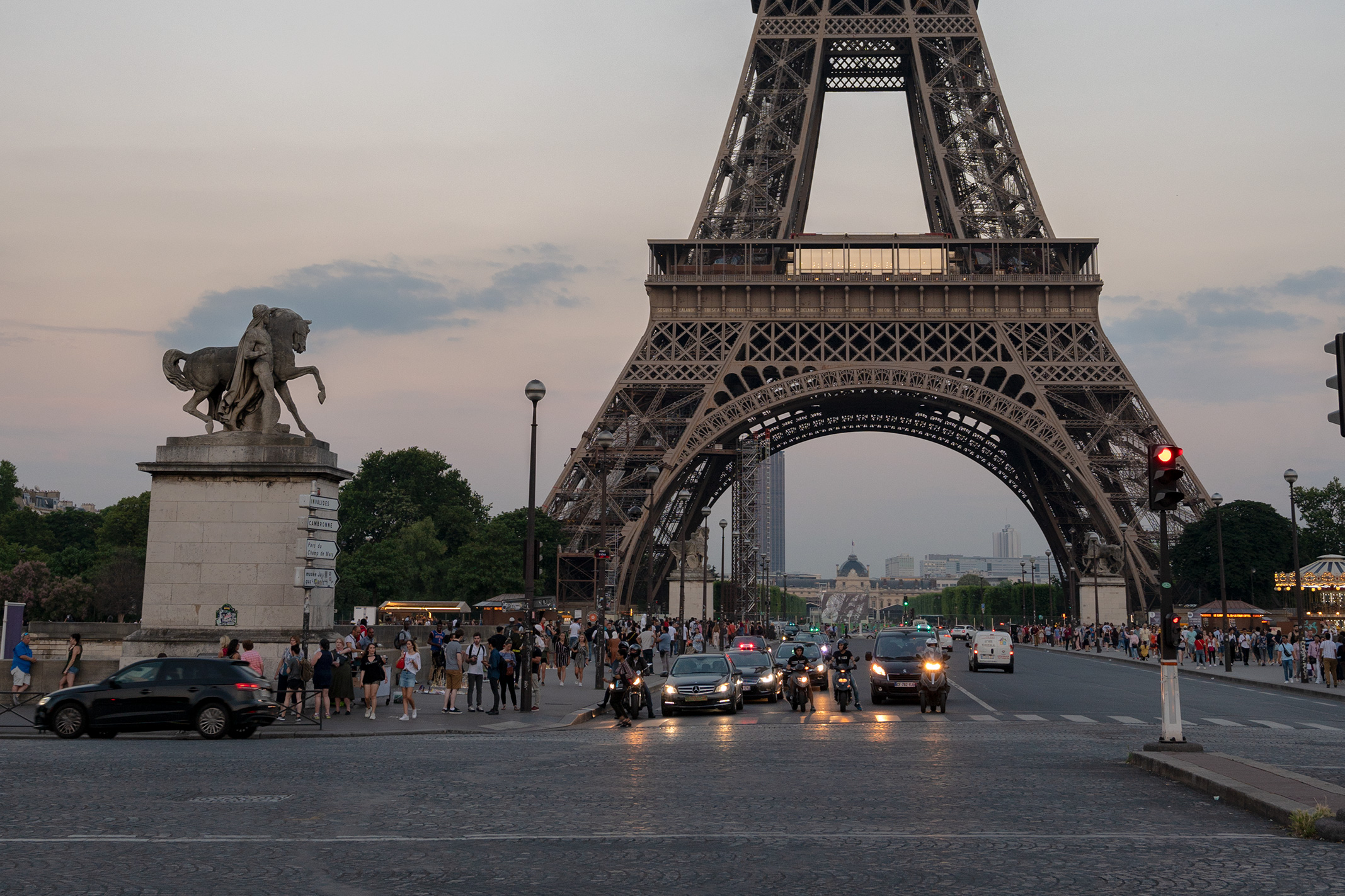 Returning from the Eiffel Tower, you can see many small ice cream and crepe shops. There are of course dozens of souvenir shops and mobile vendors around the Trocadero metro entrance.