Miles and miles of pristine white sand surrounded by gigantic snow-capped mountains and a valley being constantly carved into a new shape by the eternal Indus river; stuff of fairytales and mythological legends. This is what greets you when you enter Shigar, the largest and most diverse district of Baltistan.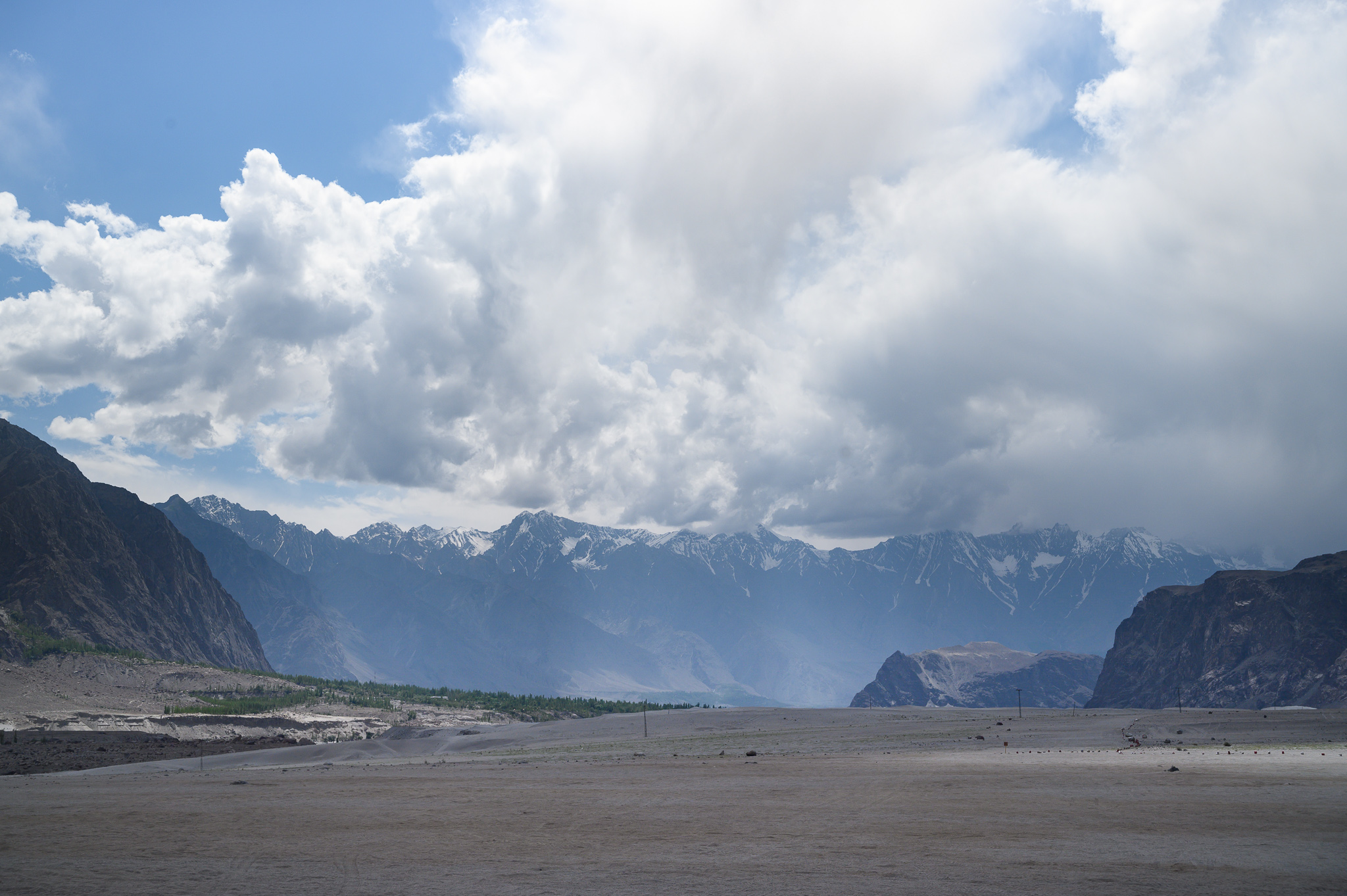 Sandwiched between the rivers Indus and Shigar, this white sand desert lies at 7500 feet above sea level. First time visitors are blown away by the sheer expanse of this place against the backdrop of such high mountains; it's almost unbelievable! As soon as we crossed the Indus and entered Shigar district, we were surprised by two things; better quality road and the white sand desert.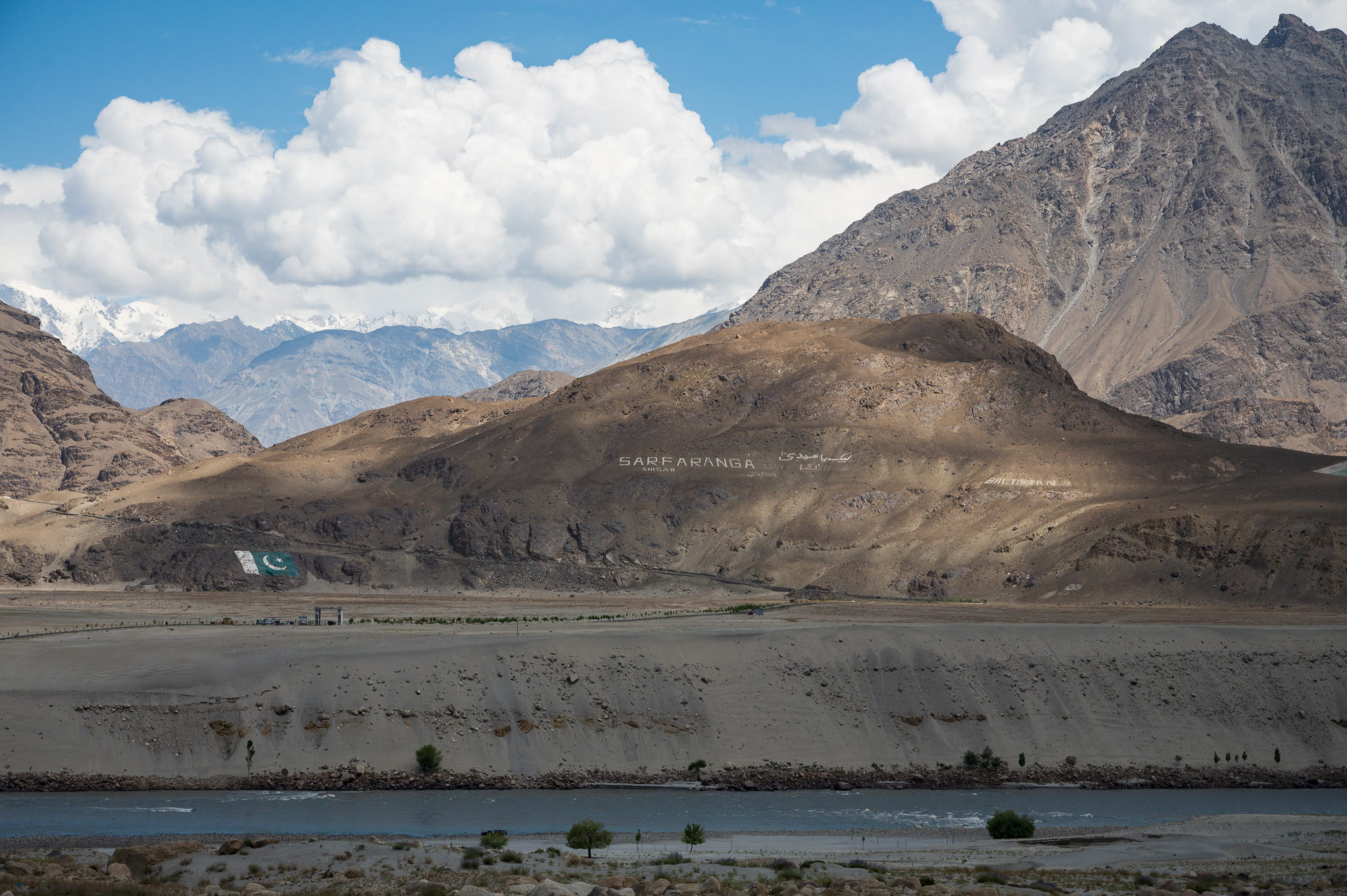 There is a small and very basic adventure ride area for tourists where we spent an hour driving our rented quad bikes around in the desert.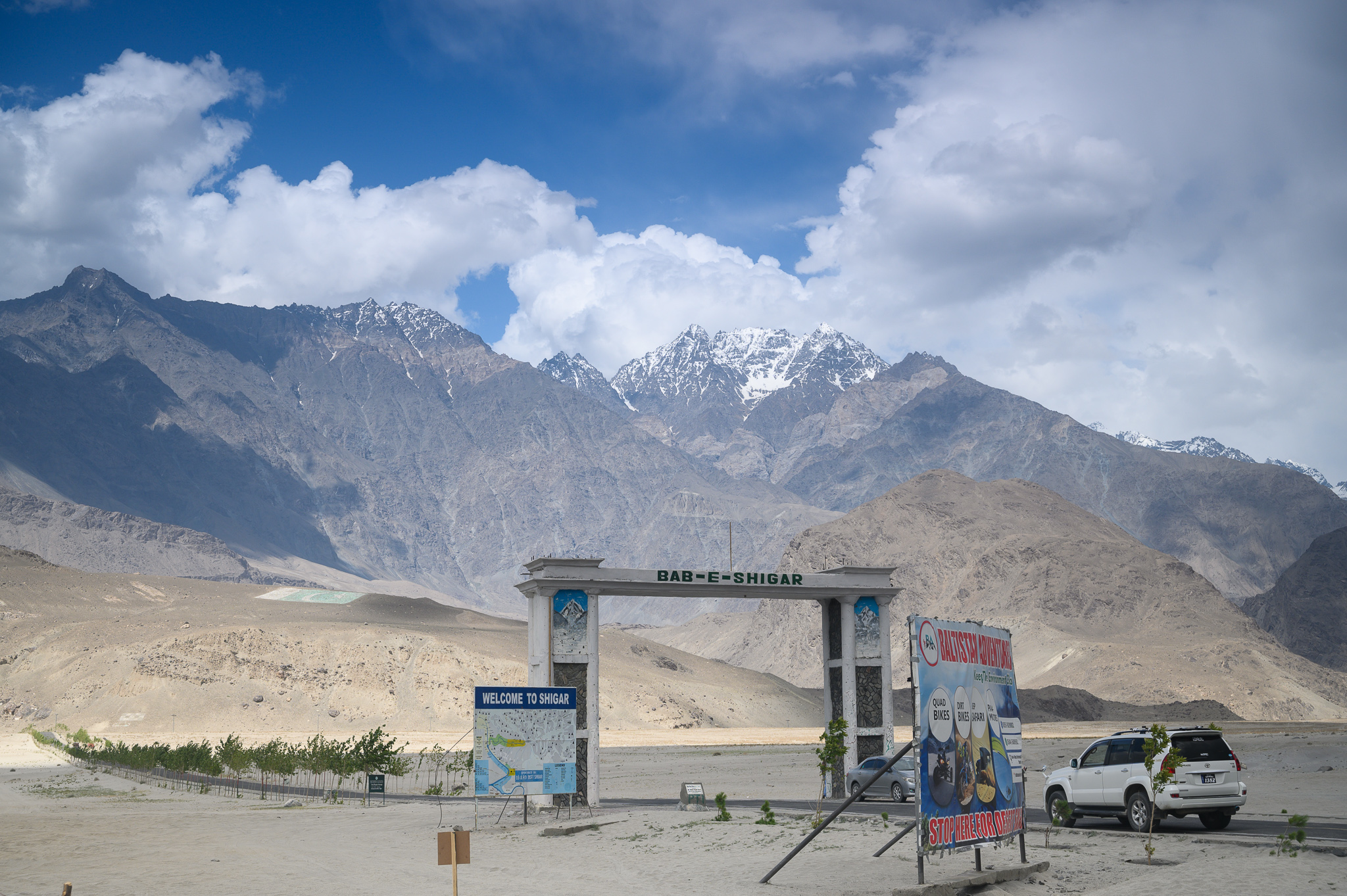 The equipment is a bit old and sometimes the bikes stall in the sand, but the staff makes up for it through their helpful and welcoming attitude. They basically run around after you and push you out of soft sand if you get stuck .. a lot of fun!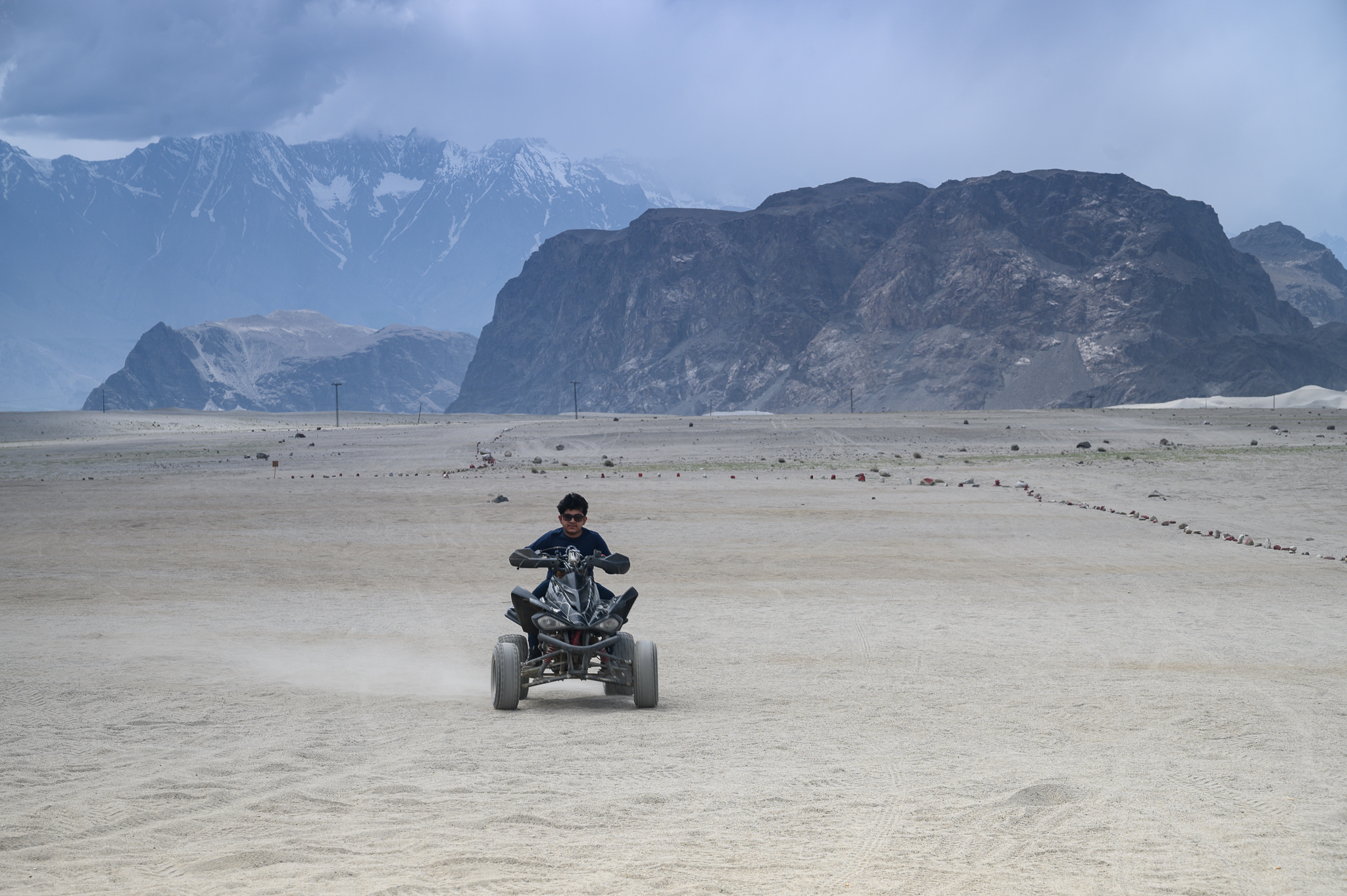 This place indeed is the gateway to Shigar and since we were staying there, we stopped here for the rides a couple times during our week long trip.