Hoto is a small roadside village at the western outskirts of Skardu. It lies on the Karakoram Highway at the bank of Indus river. The main attraction we found was it's proximity to the airport and a couple of nice hotels overlooking the river. Since the flights out of Skardu are usually in the morning, it is a good idea for travellers visiting districts other than Skardu to spend their last night here and take a 10 min morning ride (offered free of charge to hotel guests) to the airport.
The hotels along the river offer some breathtaking views of the valley and also are a great spot to see the planes making their landing approach between the rocky mountains.
We drove into Hoto during a huge dust/sand storm and thanks to our skillful driver made it to the hotel without incident. Took a few photos once the wind and the sand settle down a bit.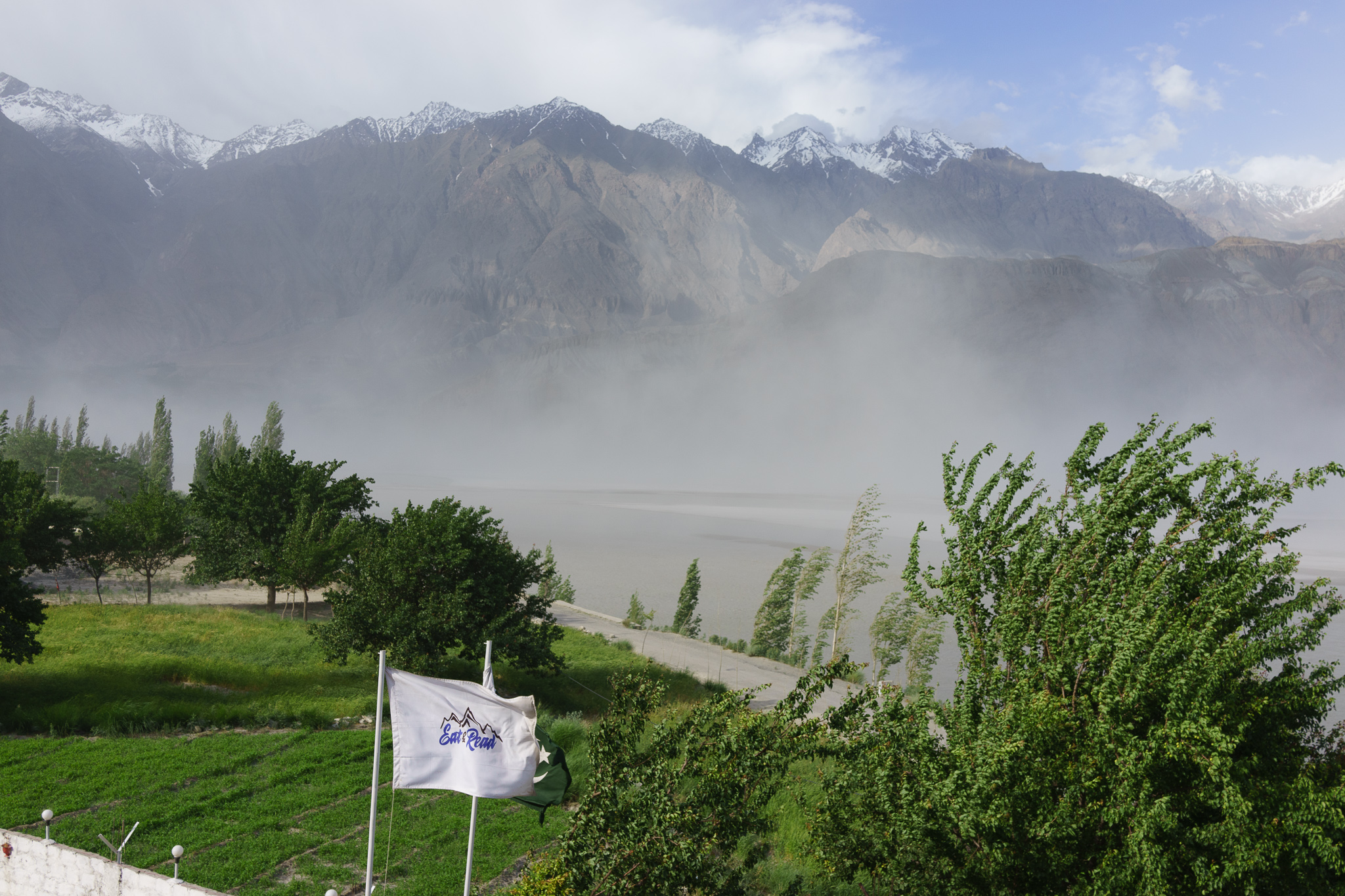 The winds settled down a bit and the surrounding mountains started appearing above the sandstorm. Dusk was truly magical at this time!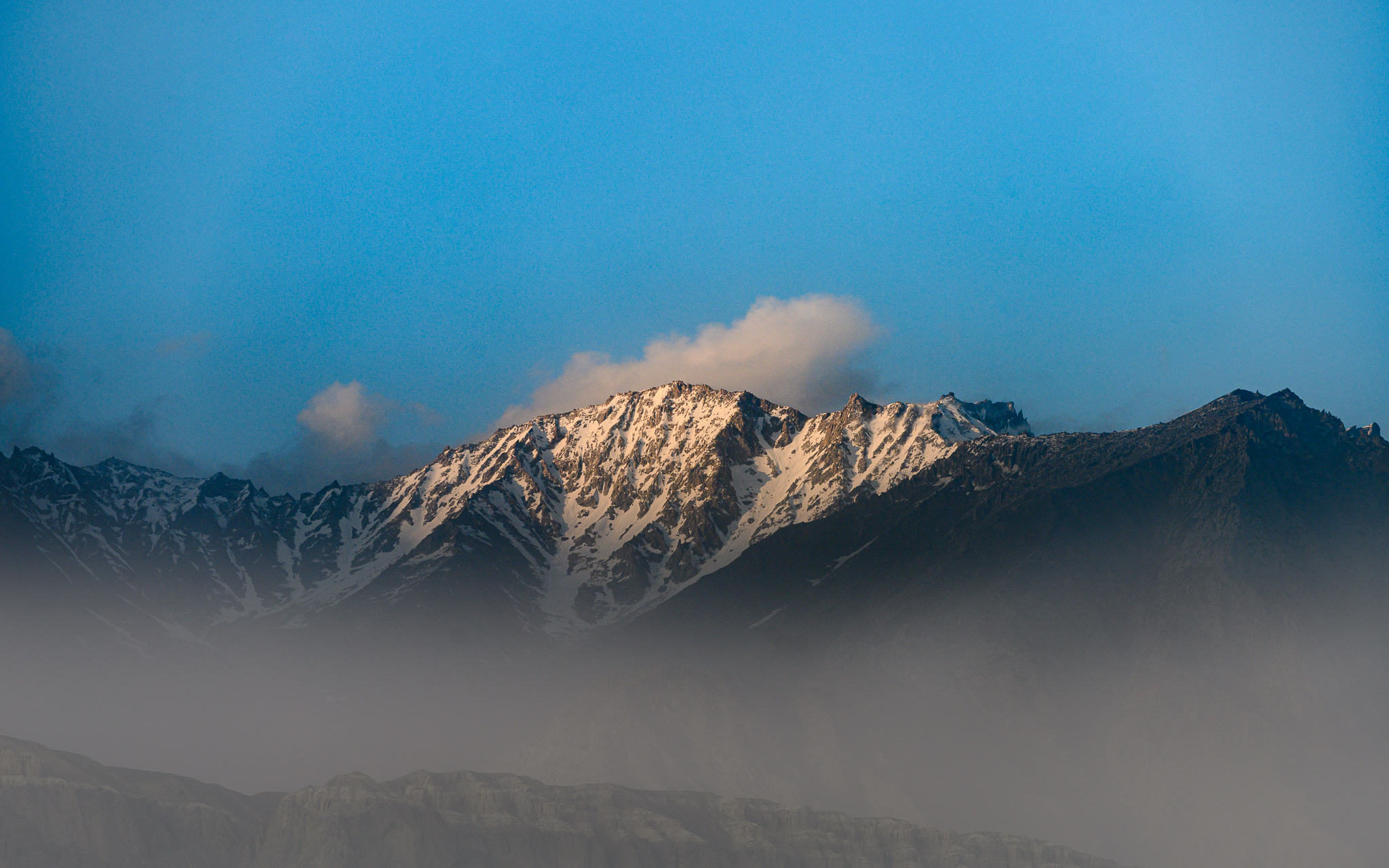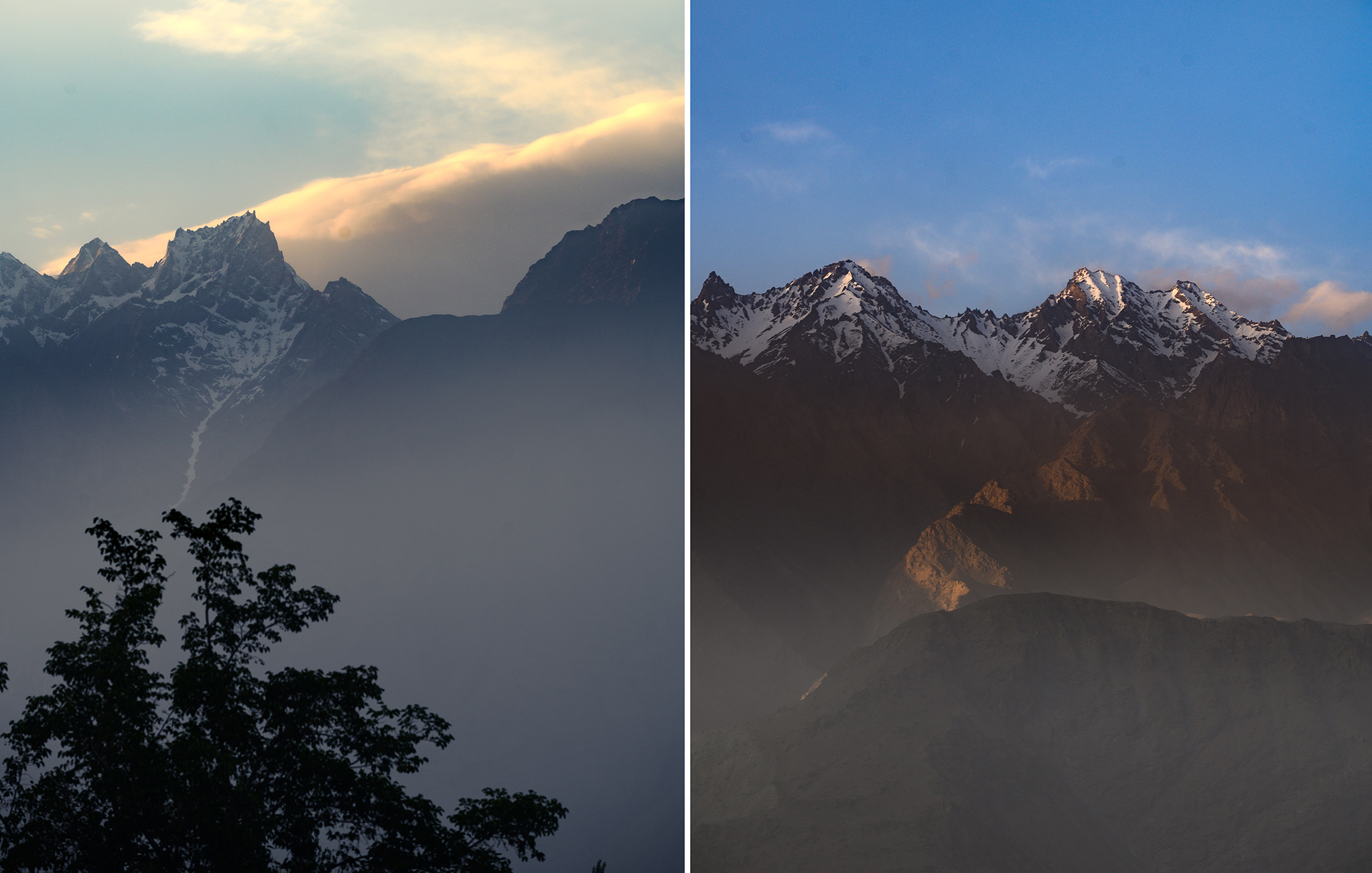 Once we were able to get out without being totally bombarded by the sand, we explored hotel grounds that overlook the river and the valley. That night, our hotel staff arranged a nice barbecue and bonfire in the same grounds making it a great pitstop before flying off the next morning.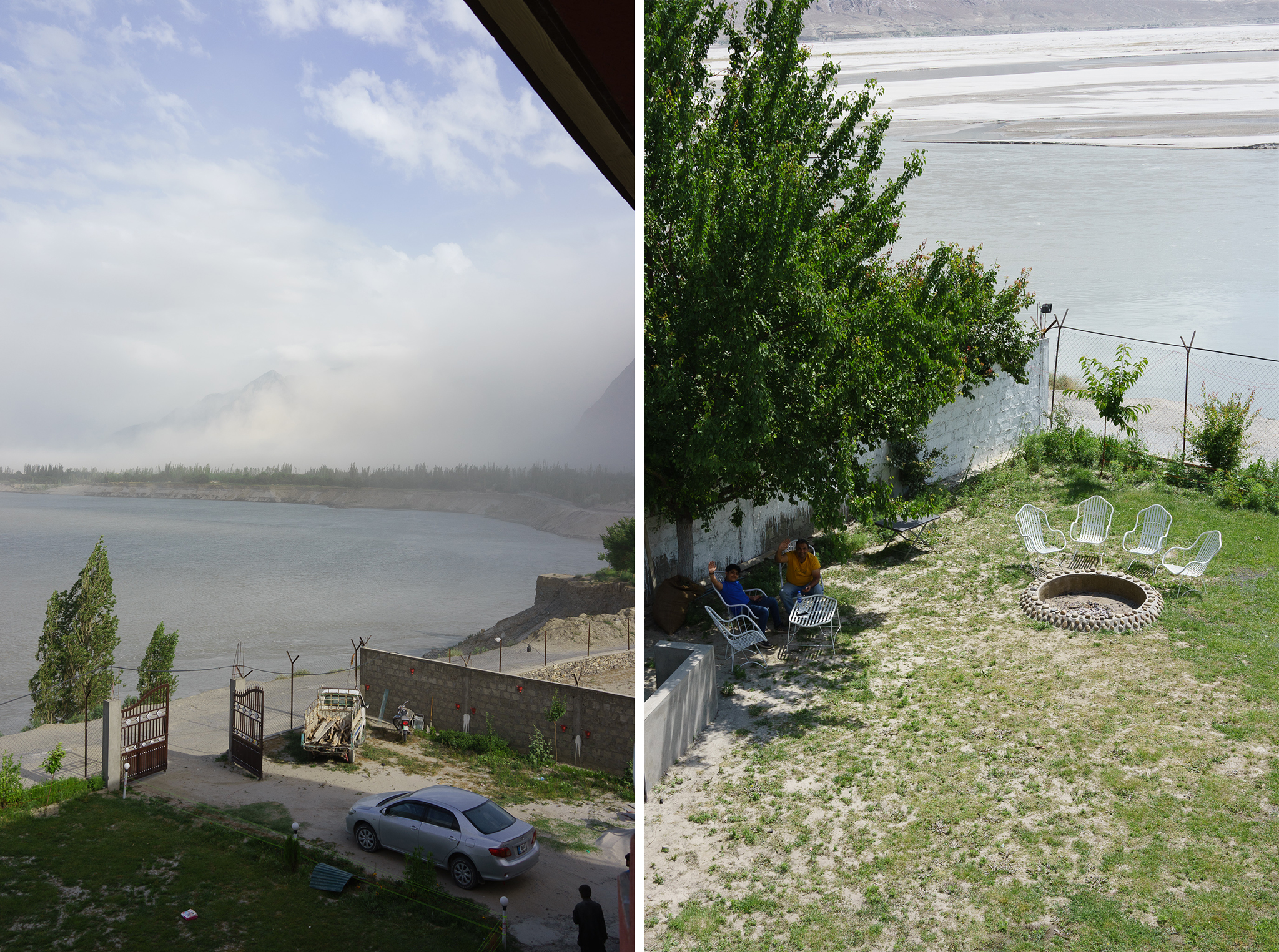 The next morning we actually saw the valley cleaned up in all its glory, surrounded by giant mountains and the great Indus snaking through the vast expanse of the cold desert.