One of the most visited spot in Skardu that is on every visitors must-do list. This glacier fed lake is just a 30 mins drive from downtown Skardu, next to the serene Kachura village. The views and the icy cold fresh water don't disappoint! During the climb towards Kachura, a roaring glacier stream comes along. Interestingly it is not linked to the lake and feeds directly into the Indus River. The wooden bridge in the photo below was the only way to drive across till a couple of years ago.
For the adventurous kind, it is highly recommended to park your vehicle at Shangrila resort (lower Kachura) and hike your way up to the lake (takes about 40 mins on an up and down trail). On the way you will see village houses, small shops selling local dry fruit and crop fields adorned with walnut and apricot trees.
The lake actually lies below the hiking trail and once you reach the end of the trail, there is a steep downhill trek of about 10 mins. We didn't take the steps, instead took the natural winding trail catching glimpse of the lake through the trees that kept us going.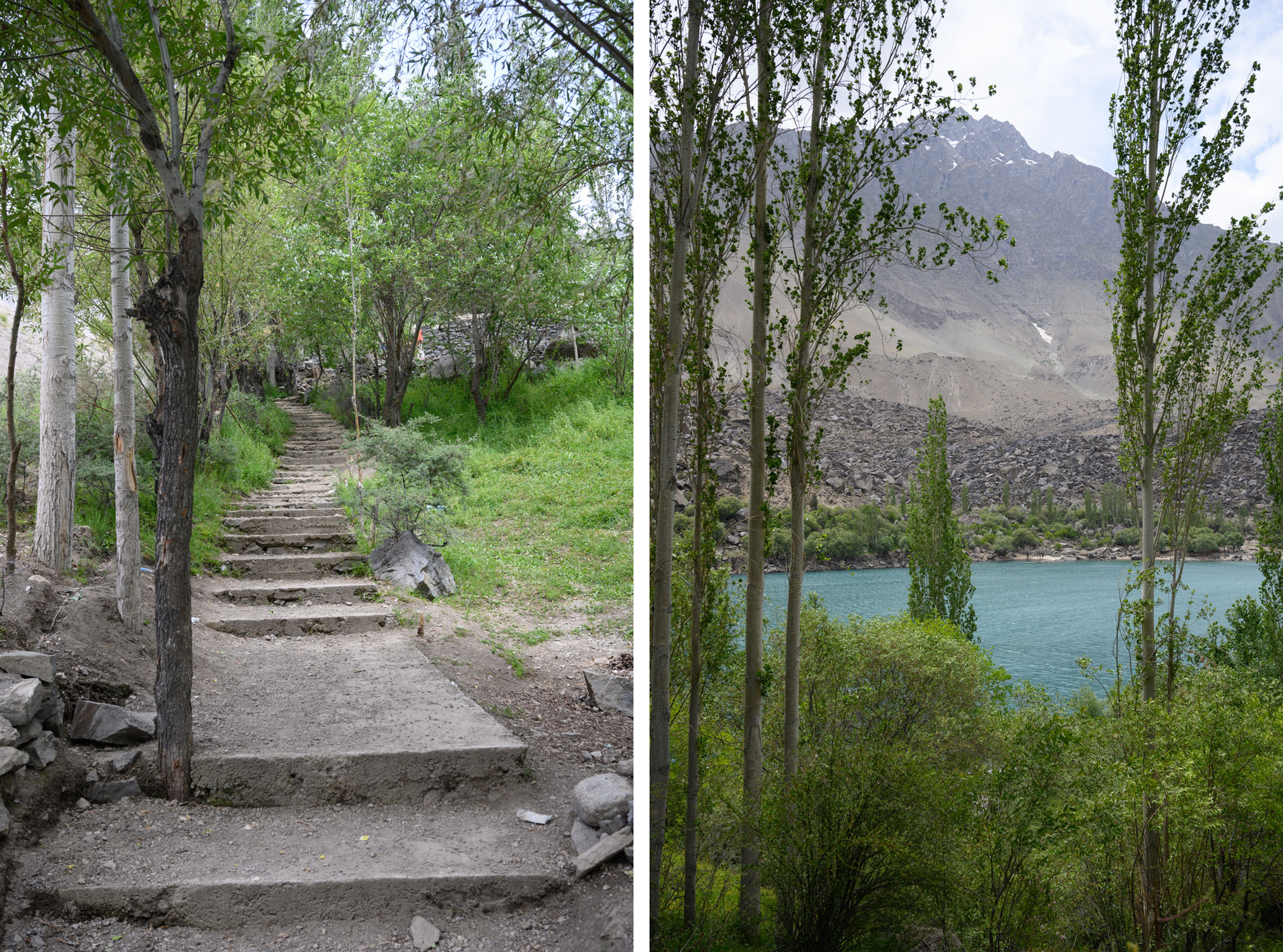 When we finally reach the end of the downhill trek, it opens up into a breathtaking view.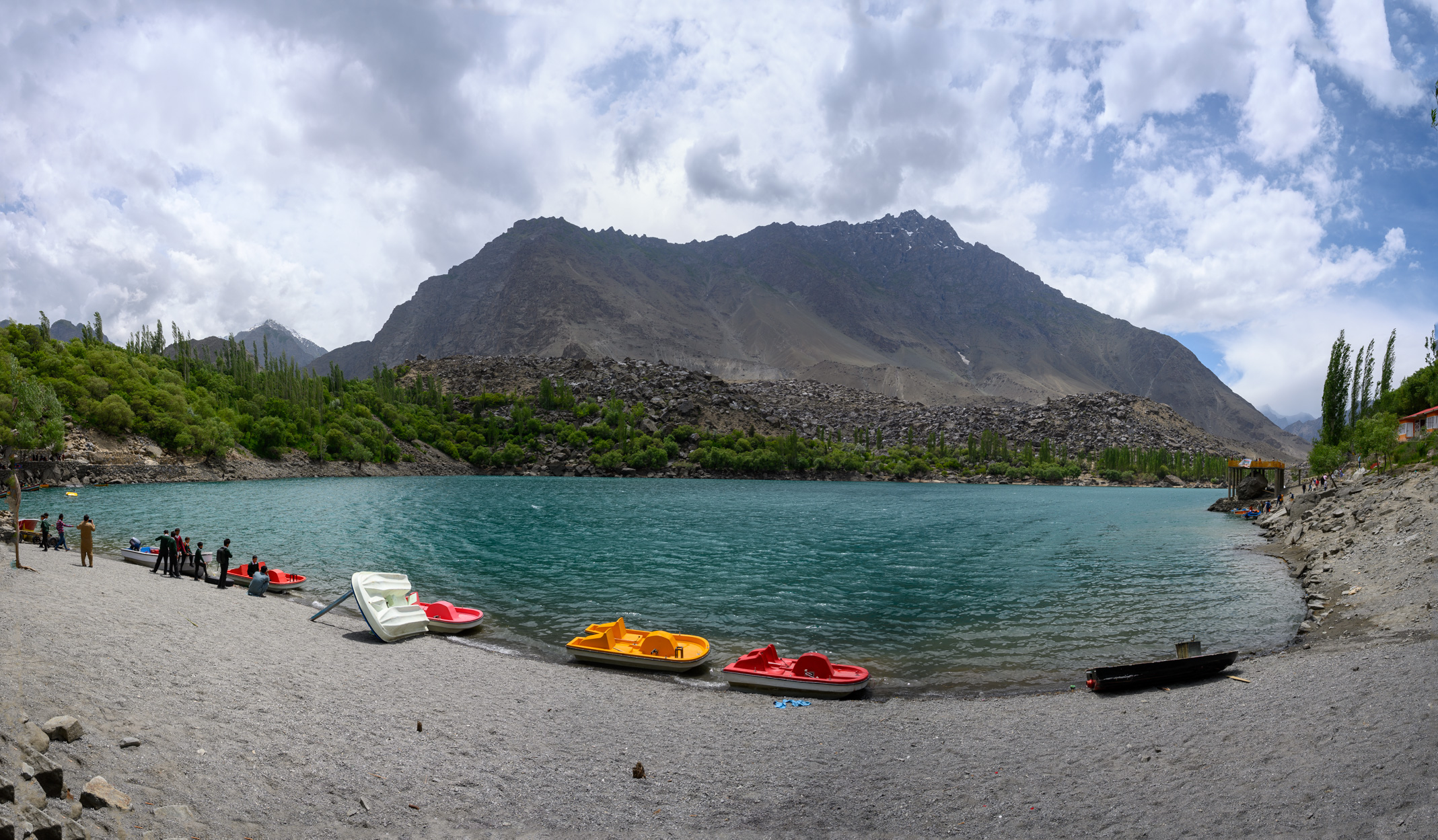 There are boats at the lakeshore that offer a quick trip around the lake, charging about $15 per boat. If you choose the smaller one, be ready for icy face splash 🙂 We made a deal with the boat owner to drop us off at the far shore and come back to pick us up in 30 mins. This took us away from the hustle bustle of the tourists and restaurants to the calm and quiet we were hoping for.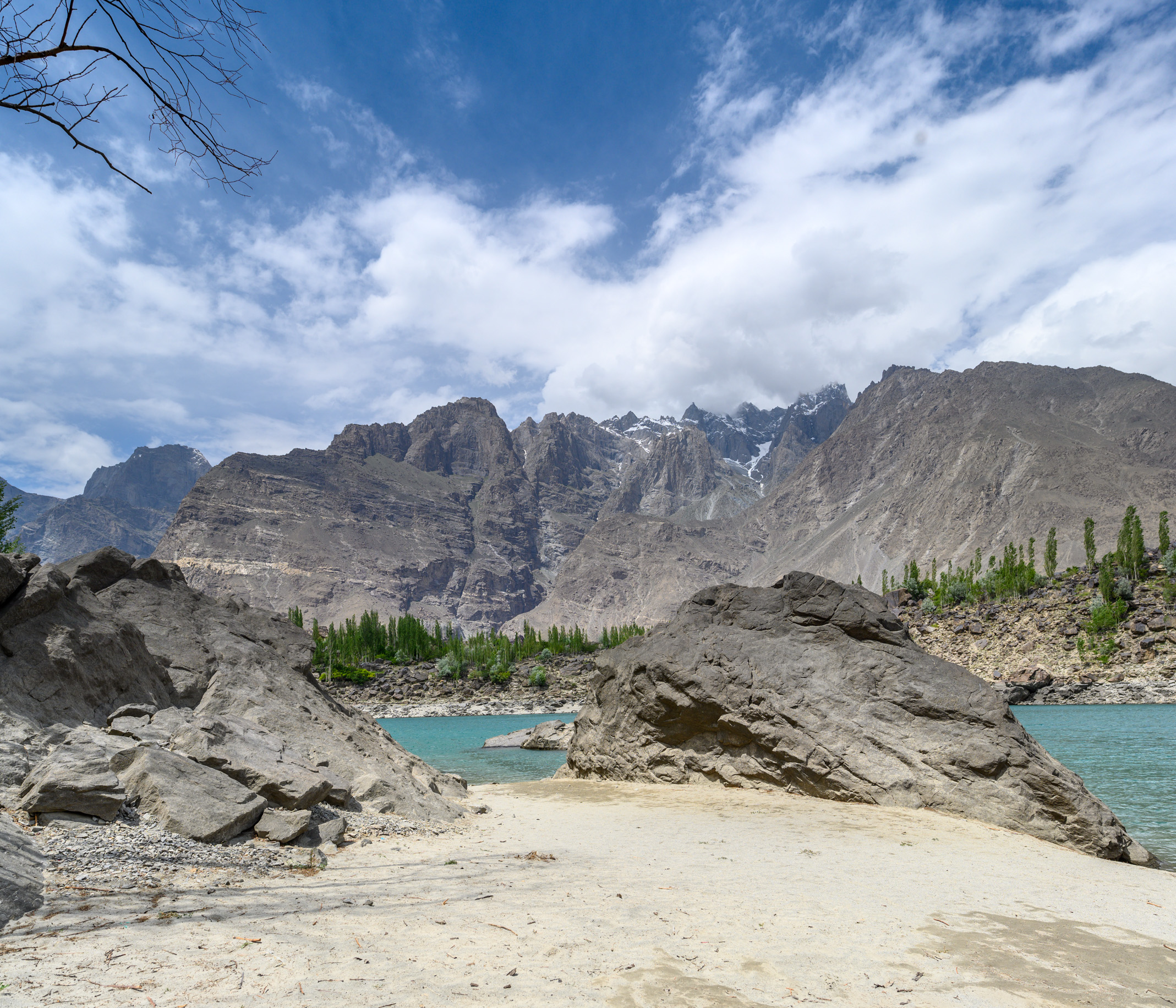 We had the place completely to ourselves; best 30 mins spent exploring the shoreline and relaxing on the beach. It was an amazing start to our week long journey exploring the wonders of Baltistan.